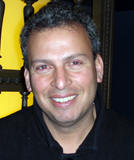 Hello my name is Mark Nejmeh and I am a Real Roofer. I operate Continental Roof Systems Inc. I have been in business 35 years. I like being a roofer.
Lic. 13VH01806200
We service Residential and commercial roofs. Skylights installed and repaired.
We bid on public work and private new construction
We work for property managers
We work direct for the owner
Repairs
New Roofs
drainage
Waterproofing
Bids submitted to General Contractors only after credit check and terms reviewed.
We stop Leaks.
Over 30 years experience. Clean courteous, kind and fast.
Jersey City is an architectural masterpeice with a parking problem. We cannot solve the parking crisis but we can solve your roof problems. Check our reviews online . We work hard to be the best and we stand by our word. It is my word.
I would like to be known as the best roofer in Jersey City , NJ or at least be the type of roofer that makes the competition better.
It takes experience to know how to save you from spending a small fortune on re-roofing or replacing the roof on your property. Knowledgeable experience is what Mark offers you. Let Mark come out and solve your leak problem or suggest a maintenance approach to preventing leaks or roof failure.
Don't let the weather elements take the money out of your pocket. Because Mark has been involved with roofing and waterproofing his entire adult life he has the solution that saves you money.
On a repair by repair basis we will guarantee repair work, However leaks do travel and often it may originate from a different area or a seperate section of the roof. An aging roof and its components may falter and develop a new problem creating a leak. Thats why you need a real roofer. Mark is a real roofer.